What does it take for big corporations to run a business? You will ask yourself: Is it positioning, branding or hiring (a team of Virtual Experts)? In fact, running a corporation requires all the above but interest in hiring is at an all-time high. This is because hiring the right people for your business is of crucial importance, not only to your business survival but also future success.
There have been spectacular success stories of multinational corporations growing to be multi-million-dollar companies just by outsourcing and hiring a team of right people, often called Virtual Assistants or Virtual Experts, into their business environment. These Virtual Experts provide assistance not only to the businesses but also to the individuals (managers/directors/C-level executives) behind the businesses.  
If you are wondering whether Virtual Experts are for you, here is a list of 10 reasons why you should hire a Virtual Expert in more depth.
Embracing the culture of 'new normal'
The remote work trends started with increased technology made possible by the digital era, otherwise referred to as the Information Age. This is a period in human history where an employee (Virtual Expert) can successfully complete projects and communicate with their managers and directors virtually — even complete a variety of tasks — without being in the same room or even the same city.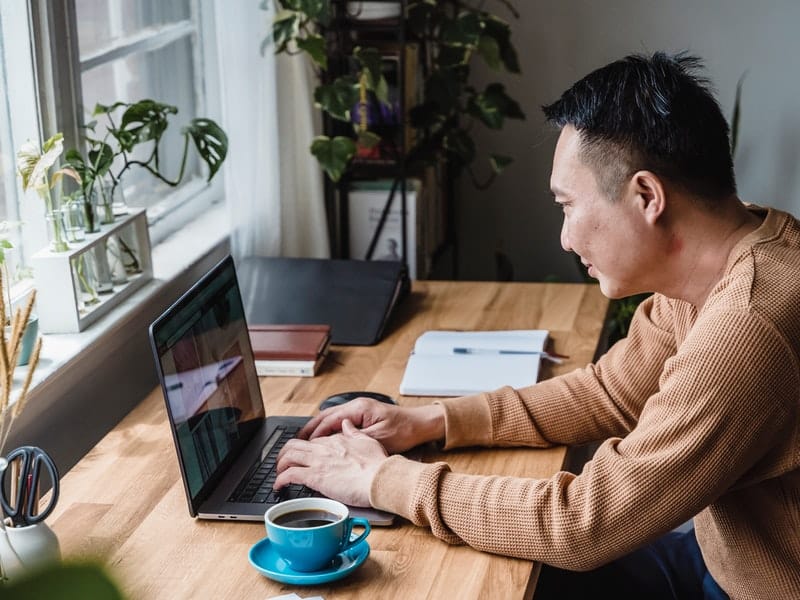 By embracing the new normal, managers and directors could better manage their resources and people. At the end of the day, it is the corporations that are efficient that would be sustainable.
Multiple services at your disposal and by the hour
Managers and directors often have to wear a lot of different hats as the corporation will require them to juggle many tasks and functions that oftentimes does not justify hiring a full-time admin support due to the small scale of the tasks.
For example, if all you need is a logo designed, a website designed, and occasional help designing graphics for your ads, it does not make sense for your corporation to hire a full-time graphic designer. Instead, you can rely on a Virtual Expert to complete projects on an as-needed basis.
Best of all, many of these Virtual Experts have experience working with a wide range of multinational corporations and companies alike, and that experience can often offer a lot of value to your corporation. Just ask for a:
Marketer,
Personal Assistants,
Graphic Designer,
Video Editor,
Web Developers
Customer Service,
Chief Marketing Officer,
ESG Consultants,
etc
and you can have multiple services at your disposal and by the hour.
Having sufficient capital and cash flow to expand
Whether you need a Marketer, Graphic Designer, Admin Assistant or a Web Developer, it will always end up costing you more when hiring in-house versus getting a Virtual Expert. This is because in addition to the hourly wage you pay, you must also pay for employee benefit contributions, office and equipment costs as well as vacation and sick time. A Virtual Expert, on the other hand, covers all of their own expenses. 
By hiring a Virtual Expert for your corporation, it is not only more cost effective, you will also have sufficient capital and positive cash flow that gives you the ability to expand too.
Adding flexibility to your position
Believe it or not, there are many tasks that can be outsourced to a Virtual Expert and the list is not exhaustive. This realization only comes to those marketing managers, directors or C-level executives who have started hiring Virtual Experts only to find more flexibility in their leadership roles.
Basically, a Virtual Expert can accommodate any tasks and projects  — from conducting research and compiling information to generating reports — even scheduling meetings and data entry jobs can be delegated if needed to.   
Gaining access to a diverse variety of services
Many C-level executives make use of hiring Virtual Experts because they can instantly gain access to a diverse variety of services. This is an excellent choice because it can narrow your search for admin support and ensure your candidates have the right skills on-paper. You can approach Virtual Experts directly using platforms such as Kuubiik.
Hiring a virtual expert is more productive
The eight-hour workday in today's workplace is no longer feasible as new findings discover that the typical worker is only productive at work for two hours and fifty-three minutes of an eight-hour workday. This is to say that you are actually paying more for less.
If you have to work with unproductivity, try hiring Virtual Experts for better productivity at work. First off, they are not bound to the eight-hour workday and secondly, they are paid by the number of hours they work so you can be assured of their productivity.
Improving the training process, or maybe even scratching it!
Figure this out, and you can shave hours off the week training and motivating your new recruits. It will be so great that it will almost free you up to do other work.
When you hire Virtual Experts, you can look forward to improving the training process, or maybe even scratching it. This is because Virtual Experts know the scope like the back of their hands and have experience working with a wide range of multinational corporations and companies alike.
Communication can occur anytime
Businesses have never done as much communication as they do today. They have never spent as much time doing it. And they have never failed to do it throughout the day (and night). For most of the 9 to 5 workday environment, much communication is made in the physical space in your office. So, communication after work is close to impossible.
Opening yourself to the concept of Virtual Experts can assure a successful communication with your team almost anytime of the day since most of them work from home. You can offer a Zoom call to ask for support, as well as, discuss the tasks delegated — big or small — to get the most out of this relationship.
Having your handpicked candidate without the endless merry-go-round of interviews
Interviews are arguably the most time consuming tasks evolving a business and do not always guarantee good hires. It is also one of the more repetitive and daunting tasks that many managers and directors wish not to oversee. Letting agencies with experience or training make such calls is a recipe for success. So whether you need a Marketer, Graphic Designer, Admin Assistant or a Web Designer, it is often easier to head straight to a local Virtual Expert Agency.
Not getting discouraged by traditional 'organisational culture'
Today every business, big or small, requires proper culture for its existence. This usually means having a set of values, goals, attitudes and practices for your corporation. An unhealthy 'organisational culture' can cause absenteeism, burnout and high turnover.
So if getting a remote team of talented Virtual Experts who work based on their specific needs and time can benefit your corporation and help implement healthier culture, then it is up to you to go about crafting that.
In conclusion, the success of a business depends largely upon good hires. With this being the case, choosing the right people to hire for your business is one of the most important decisions that you will make for your corporation.