As you've already seen in 2021, project management tools like Asana, Trello, Click Up, Wrike, Kissflow Project secured their top spots and became project managers' favourites all over the world. This year, they are still very popular and relevant to project managers who are looking forward to assigning tasks, setting deadlines, making sure that everyone sticks to them, and tracking the time spent in each task.
And to choose the right one, they need to identify what's essential, what's beneficial and what's not worth their time. Here, we've got the 5 best free project management tools that will help you decide better if you're ever in the market for free project management tools. We also share little known features you might not have known existed but will definitely make your choice easier. Let's start.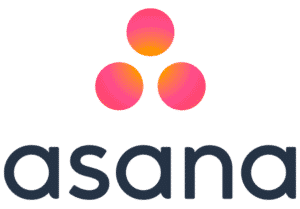 Asana
For those of you who like a flexible SaaS project management tool with a focus on collaboration, you'll love Asana. Asana's strong task management and collaboration features are not only ideal for project managers but also individuals and freelancers alike. One common reason for this is how they can easily integrate Asana with other related tools such as Google Calendar, Dropbox, Slack, Outplanr and more.
The way that Asana is structured is quite simple, really. It offers themes, and within those individual themes you get particular projects. So let's say you're running a small business, you can create your themes to be 'vision and planning', 'operation', 'marketing and growth', 'launches and funnels', etc. Then under each theme, you can further create the individual projects you are currently focusing on.
The interface is very simplistic and minimalistic in nature and yet very detailed and extensively intricate to provide you expansive information on your projects. You can find all the shortcuts to the left hand side of your Asana homepage and then get started immediately once you've created a theme.
Features:
Collaboration tools
Project management
Document management
CRM
Resource management
Trello
If you're looking for a project management tool with ancient Japanese art of kanban style, Trello is certainly one of the best to go for. It is specifically designed for users to get a drag and drop facility with the movement of cards to plan, track and manage your business or everyday life.
The way that Trello is structured is quite simple. It uses boards, lists, and cards to create tasks and stay organised. Cards are essentially the tasks or the projects you have, and you can literally collaborate within the cards, share files, and leave comments with other users in real time.
The interface is very easy-to-use and aesthetic. To start, you just need to start populating with some cards. With each card, you can actually go into a lot of details such as adding a checklist, setting a due date, adding attachments, etc.
Features:
Kanban view and management system
Drag and drop feature with cards
Create and manage tasks and subtasks
See tasks that are in progress, stalled, or canceled in real-time
In-line editing
Deadline alerts, updates and notifications
ClickUp
If you fail to plan, you're planning to fail. ClickUp lets you steer clear of this modern day proverb and stay on track with a cloud-based offering that bills itself as an all-in-one project management tool. Specifically, if you choose ClickUp, you're well on your way to a project management tool that has tons of features to help you manage tasks, streamline projects, communicate with your team members and much more.
The way that ClickUp is structured provides a fundamentally new way to work with your team members. Its flagship feature lies in the three dashboards: list, box, and board. Each dashboard provides a fundamentally different way of viewing and managing tasks, making both high level and low level perspectives viable in one intuitive location.
The interface allows deep modularity in the form of add-ons called 'ClickApps', allowing rich customisation for each team individually. With an emphasis on this, it's finally possible to have a sales project with a simple interface and a development project with a complex workflow – all in one place.
Features:
Gantt charts
Time tracking
Integrations
Reminders
Custom statuses
Custom views
Docs
Custom Dashboards
Assigned comments
Wrike
For the vast majority of people, using Wrike can be an absolute breeze when it comes to project management. Nevertheless, the plethora of features can sometimes be a bit overwhelming for some new users who are yet to be familiar with them. Wrike offers a lot of advanced features like task management, Gantt Charts, a real-time newsfeed, and more. You basically need to be highly effective in project management tools to facilitate you to use Wrike.
The way that Wrike is structured is very straightforward. It offers spaces, and within those spaces you get folders to organise your projects and tasks. You can have your most recent activities under those spaces or you can pin a project or task so you can easily find them later. This effective visual representation makes it so easy to determine the progress and real-time update regarding the tasks and milestones at the same time.
The interface does not get too complex and has a slightly different inviting look compared to the other project management tools on the market. One reason is Wrike went into a great deal of research and thought to come out with a Scandinavian design that is super clean, intuitive, and appealing to the eye.
Features:
Folder hierarchy
Collaborative team communication and editing
Gantt chart visualization
Multiple tools integration
Easy communication within team members
Real-time updates
Kissflow Project
Another highly collaborative project management tool but even better for teams is the Kissflow Project. This tool focuses on the unique needs of your projects or tasks by bringing multiple projects under the same roof to create a single, actionable task list. It also centralises all your communication so you can focus better on the collaboration, communication and coordination of the project.
The way that Kissflow Project is structured is very personalised. It offers forms that are very useful and easy-to-use. Every form is made up of sections, fields and tables. You can control all the settings easily according to your requirement. Another advantage is that you get personalised boards that meet the unique needs of your team. For example, the "user swimlane view" gives you a holistic view of what each project participant is working on.
The interface is based on graphical user interface and it is extremely easy-to-use and aesthetic.
Features:
Advanced reporting features
Focused highly on collaboration and communication
Help you track your progress
Real-time updates
Data to develop data-driven strategies
To sum up, spend a good amount of time figuring out which free project management tool above would help serve your purpose of tracking progress, saving time and managing business processes. Alternatively, talk to Kuubiik for more tips on how to deliver your projects on time and on budget.