Many of us have had a brief understanding of what a virtual expert career would entail, but you probably don't know how having a virtual expert career can help you gain the freedom, flexibility and financial security you desire and deserve.
Does the sheer idea of working anywhere, on your own schedule intrigue you or boost your productivity? Or that most of your business communication is done through emails or video calls so you can reduce the amount of scheduling and logistical faff surrounding the meeting? If your answer is yes to both, there is an absolute way to achieve it, and that is, by having a virtual expert career.
A virtual expert, typically abbreviated to VE, is generally somebody who provides a range of services both to small businesses as well as large companies. The virtual expert usually works remotely as an independent professional from a home. Because virtual experts work from home, they usually need a good internet connection and a reliable laptop. These could be for the sole purpose of performing certain roles, including typical secretarial work, website editing, social media marketing, customer service, data entry, content writing and many other remote tasks.
Many of the virtual experts tend to specialise in one or two of the fields above, in order to meet the needs and assist modern businesses. However, from a company's standpoint, virtual experts need to be only specialised in a narrowly-niched field and be extremely good at that. Why? Because most companies typically look for knowledge and skills that are highly in demand or greatly sought after. These may include technology skills, administrative skills, communication skills, planning and organising skills, writing skills, etc.
In this blog, we dive deeper into the topic and show you the A to Z of being a virtual expert and how you too, can assist modern businesses by providing services outside of corporate walls.
The 21st Century Virtual Experts
Today, many virtual experts cherish their newfound freedom, that is, the freedom to work when they want, where they want, and on what they love. As they learn to adjust the virtual expert ways of working, they realise there's a huge opportunity to scrap the traditional requirement of presenting in the office to do their jobs and reclaim their personal freedom. They also learn that with balance and moderation, they can enjoy all that freedom and not cause injury to productivity, even when their work hours differ from the traditional 9-to-5.
In addition, they may enjoy the benefits of higher average salaries in some cities and some of the awesome aspects of a remote working team. Some of these include having a better work-life balance, feeling healthier, skipping long uncomfortable commutes, learning some impressive communication skills and knowing how to use certain awesome applications in managing time and meetings. You can read all about the 10 awesome aspects of working remotely here.
Having such easy access to freedom and employment benefits are just some of the perks that come with the job. No doubt, when some people look for their next career move, they will consider a virtual expert career as a more attractive option due to its flexibility and remuneration.
Virtual Expert Jobs: The Opportunities
While being a virtual expert can mean taking on the role of an independent contractor, you can also work for certain establishments that offer virtual expert services to small businesses or large companies. Your employer will help you as you learn to adjust to a virtual expert's ways of working.
In Singapore, this is quite common as virtual experts get to embrace some of the opportunities that come from shaping this collaboration. It is easy and it can also be extremely motivating and uplifting for virtual experts who hate the idea of working in isolation. There is a place to connect with co-workers and build relationships, and the opportunity to work in close proximity to others is always there.
Plus, there is a huge opportunity to improve areas in your life that actually matter and that can't go out the window.
Travel. Conferencing technology like Skype, Zoom and Google Meet would reduce travel and logistical expenses.
Technology. Upgrading technology would help a company stay competitive and build its brand as a best place to work. In this case, the costs for upgrading such technology can be offset by profits.
Space. Joining video meetings in spaces most of us feel comfortable in (our homes), it is normal to feel more at ease and more confident than you would if you were sitting around a table in an office.
Health. Switching to a work from home schedule can greatly lower stress and the risk of burnout. This would keep workers emotionally, physically and mentally healthy.
Work/life balance. Empowering workers would enhance work/life balance. Satisfaction ratings would rise, and recruitment would become easier.
Sustainability. Reducing travel, office energy costs and paperwork would decrease the environmental footprint.
Retention and engagement. Flexibility would enhance the employer value proposition, improving retention and supporting diversity.
What Kind Of Virtual Experts Can We Find?
Now, you are seeing the benefits and opportunities that a virtual expert career can provide and are choosing to run with it over the long term. Your experience of the past two working years then would be crucial to determine what type of virtual expert role you may take on. For example, if using technical applications and programmes is your expertise, or if familiarity with computers is at your core, you can cover the duties of a techie and be incredibly good at it.
On the other hand, if you are career planning for the very first time, you will need to know what types of virtual experts there are and how to ensure your education and skills are relevant to the niche you are looking for. This can be overwhelming to some fresh graduates at first, which is why most graduates would maturely reflect and evaluate their abilities and interests, take time to understand their preferences, and honestly face the areas they want to develop before making any important decision.
If this is done well at the start, the likelihood of choosing the right niche that works best for you is far greater–and it can provide you with outcomes to help you achieve your short- and long-term career goals. Now if you are a fresh graduate wanting to explore how you can integrate your education and experiences with an exciting career, here are a few virtual expert roles to get you started.
Marketers
Marketers are responsible for improving the public relations of the company. They are constantly required to communicate the company's product policy with the customers, in order to generate hype in the market. Virtual Marketers can help you with many aspects of your marketing:
Web Maintenance or support

, if you need assistance with updating or editing your website, or if simply you need someone to maintain the security of your website as it's been a while since someone has looked at it.

Update images
Update content
Update links
Backing up files
Fix broken links
Fix 404 errors
Update core website software and plugins
Check and remove spam comments, form submissions and user accounts

Social media strategy
Social media management
Campaign management

Search Engine Marketing (SEM), if you are looking at reaching people based on specific keyword queries on Google, Yahoo or Bing.
Social Media Marketing (SMM), if you your plans are to run a branding campaign, get leads throught social media, or even if you need to drive traffic to your website to convers users into customers or clients.

Google Ads
YouTube Ads
Facebook Ads
Instagram Ads
TikTok Ads

Producing marketing and promotional materials
Search Engine Optimization (SEO), if you are looking at increase the ranking of your website, gain some organic visibility and engage with more visitors who could turn into warm leads.Conducting customer and market research
Email Marketing, if you need help with creating amazing emails to your database, or, speaking of database, if you are looking at reorganise and segment your contact list to better convert them.
Reports and analytics
Graphic designers
Graphic designers create visual concepts to communicate information. Virtual Designers can help you with some of the following items:
Logo and Branding

Logo design
Business card design
Stationary design
Label design
Letterhead design
Signage design
Trade show booth design

Print Design

Flyer design
Brochure design
Catalogue design
Menu design
Print design

Presentations and Pitch decks

Word Template design
PowerPoint Template design
Google Slides Template design
Canva Presentation Template design

Product and Merchandise design

T-shirt design
Packaging design
Bag and tote design
Apparel design
Merchandise design
Video editors
Video editors are generally responsible for editing and assembling recorded raw material into a suitable, finished product ready for broadcasting. The material may include camera footage, dialogue, sound effects, graphics and special effects. Video editors can help you with the following:
Video and audio editing
Animated videos
Video trimming
Types of videos

Corporate videos
YouTube videos
Advertising videos
Social media videos
Educational videos
eLearning videos
Personal assistants
A personal assistant (PA) works with senior staff to provide one-to-one support. Typically PAs support senior managers by offering administrative help such as monitoring a manager's email, drafting communications on their behalf, planning and organising meetings and their travel. Admins can be of great use for the following tasks:
Inbox management
Calendar management
Scheduling
Standard business correspondence
Transcription
Travel planning
Research
Expense management
Candidate screening
Data entry
Customer service
Customer service representatives help customers to understand the product and answer questions about their reservations, they are sometimes seen as having a role in sales. You could benefit from using a Virtual Customer service assistant if you need some of the following support:
Live chat support
Responding to customer inquiries
Answering questions about a company's products or services
Setting up meetings & follow ups
Delivering information about a company's offerings
Providing proactive customer outreach
Collecting and analyzing customer feedback
Responding to customer reviews
Web developers
Web developers design and build websites. They are typically responsible for the appearance, of the site and technical aspects, such as site speed and how much traffic the site can handle. Web developers can help you with:
UX/UI Web Design
Landing pages
Marketing websites
e-Commerce websites
Front-End Development
Back-End Development
Mobiles Apps for IOS and Android phones
API Integrations
Writer
Writers have propelled themselves to the top of the digital marketing ladder in recent years. There is a reason why large corporations put out blog posts often. It helps boost their search engine optimization and drive traffic to their website.
Remote-Work Policies: Would This Be Any Different?
It is worth saying that remote working is a privilege for those who are eligible in Singapore. As companies implement remote-work policies, you will see a set of guidelines and norms for you to work in a brand-new way, a way that embraces trust, freedom, new leadership and communication styles. Such are the outlines that employers design their remote-work policies around.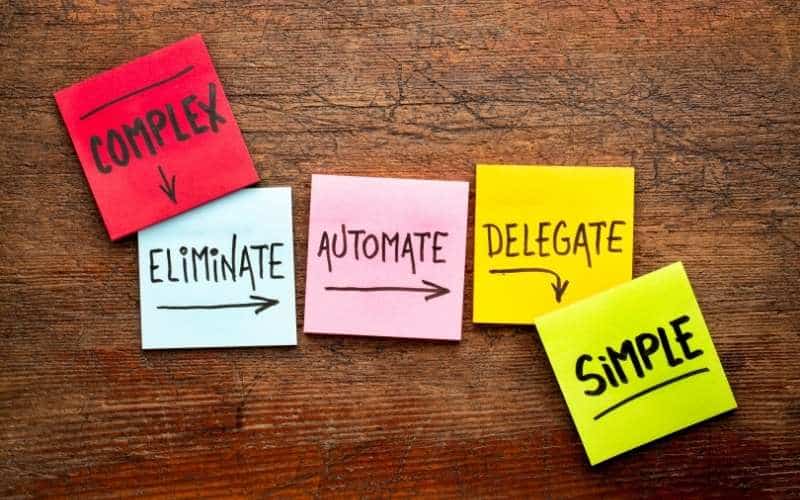 Generally, this means that anyone who has not never worked from home will undergo one of the biggest changes in how people work. From leaning toward trust and freedom to more efficient and inclusive communication. You will find it almost effortless to fit in.
Trust
Virtual experts are given trust, it will be easier for them in their remote working environment and they will be far more likely to take initiatives. Promoting a culture of trust, rather than fear, encourages collaboration and builds a creative workplace.
Freedom
Virtual experts are given freedom and empowerment to let them figure out themselves what is the best way to meet those targets. They have the opportunity to speak, act, manage productivity and accomplish their goals without unnecessary restrictions.
New leadership style
Activity-based leadership will disappear and it will be replaced by goals and ambitions-related leadership. Leaders tend to set a task, then leave it up to virtual experts to think how effectively they use their time, how much they concentrate, how much they communicate with team members, and how much collaboration they need.
New communication style
While virtual experts might not have been able to speak to their team members in person, video conferencing and collaboration platforms like Zoom and Google Meet have taken off, enabling them to see each other – and see more people all in one space.
What Does A Day In The Life Of A Virtual Expert Look Like?
People recognise that working from home can be surprisingly draining. But that is not always the case. Being a virtual expert in charge of one or multiple clients within a company, you have to be constantly on your toes. It is a simple yet complex role. It is simple in the sense you do not need to learn too many complex project management tools that are separate from ecosystems. It is complex in the sense you will juggle a host of tasks, most of which require the very same tools.
Your best rule of thumb is to understand two things masterfully: the project management tools your company uses to access and track your remote tasks, and your deadlines. Once you have understood what is expected of you working from home – and be able to achieve it, everything else would be an absolute breeze. You do not have to think about commuting to work, or worry about late public transport, should they turn up.
You do not have to factor in whether or not certain teammates are even in the office that day. Also, what you are going to wear to the business meeting and how to be more dressed up than the 10 or 15 people that are going to be there. As you finish up what you are doing, you do not worry about leaving before your employer does.
When you work remotely, all that disappears.
Instead, what you find in a real-life virtual expert's day would look like a day of getting up 10 or 15 minutes before starting a day of work, getting dressed in casual clothes (or pyjamas) while listening to classic Bollywood radio on your iPhone and joining video meetings in spaces you feel most comfortable in (your home). Your daily tasks as a virtual expert are also likely to differ significantly based on the role you choose.
But no matter how relaxing this sounds, being at home means there are usually distractions from actual work in the form of homeschooling kids, elderly parents or even ridiculously cute pets. All these distractions will require the right kind of planning to enable your home space to be a continually viable option where you experience a lift in productivity, not decrease.
After all, you can't be having screaming and crying kids in the background, or older parents that need to be addressed to during a video call.
Who Is Looking For Virtual Experts Right Now?
While not many reports discuss the future of a fully remote environment, we believe remote work, in general, is likely to be an attractive model for many employers in the coming years. This is already seen in some of the world's most advanced companies such as Spotify, Twitter, and Salesforce. And only recently, Facebook's CEO, Mark Zuckerberg, has said as many as 50% of its employees could be working remotely within the next five to 10 years.
Although their transition to a permanent remote-work model was mainly caused by the deadly impact of the COVID-19 pandemic, many of the employers are already seeing the benefits and opportunities that such models can provide and are choosing to run with it over the long term. In this case, it is definitely no biggie to lean into hiring remotely or use virtual experts to handle tasks and projects outside of corporate walls.
Similarly, in Singapore, using a virtual expert is already a norm with many companies looking for virtual experts to support the operational needs of local businesses. They operate with staff working remotely from home and performing business and executive-related tasks on a daily basis—outside the office. Other than using manpower effectively, companies experience less absenteeism, lower demand for desk space and a reduced need for expensive, sprawling offices.
Plus, employers are happy by far with the most affordable option. Without the need to pay for full-time employees, and all other expenses associated with it, businesses can save thousands of dollars each month. As a result, an increase in profitability, continued success and longevity are seen after instituting these remote jobs.
In a nutshell, there are just too many pros when we have virtual experts working remotely. These days, it is relatively easy to opt to work as a virtual expert. If you want to find a fully remote company to get started as a virtual expert, then check out Kuubiik.
At Kuubiik, we are a completely 100% remote working team from the beginning and have been working virtually since day one! Take a look at our positions and locations posted under the career section to learn more about how you can advance your career with us. Who knows? This time next year you might be a web developer, marketer, personal assistant, or other niches including writers, video editors, and graphic designers.